Customer Insights, Personified
When it comes to showing your customers
you care, you have to ask them for their
opinion, and then act on it.
The Guestbook Advantage
With Guestbook, you're in constant interaction with your clients, whenever and wherever they are.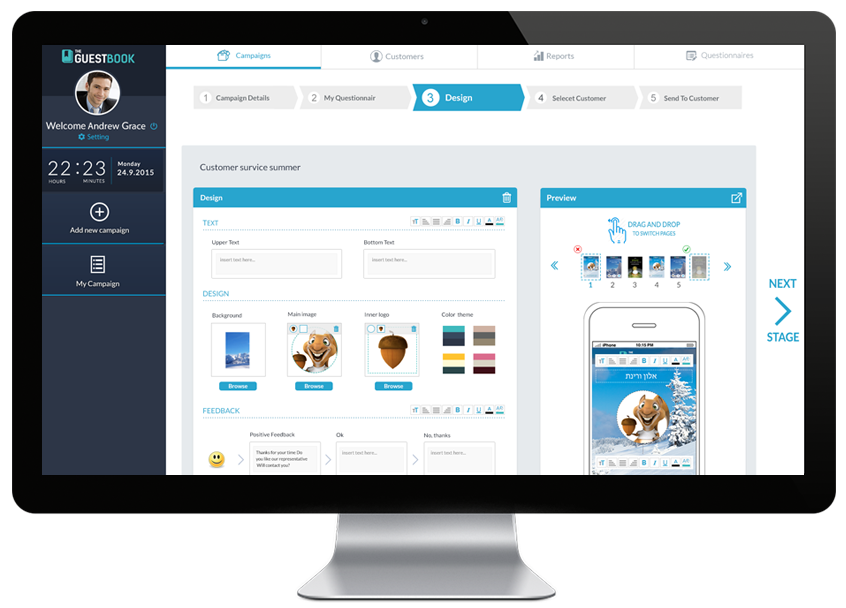 Artificial Intelligence
Learn your needs, and adapt surveys for ongoing improvement and recommendations.
Real-time analytics
Discover meanningful revenue through improved customer experience.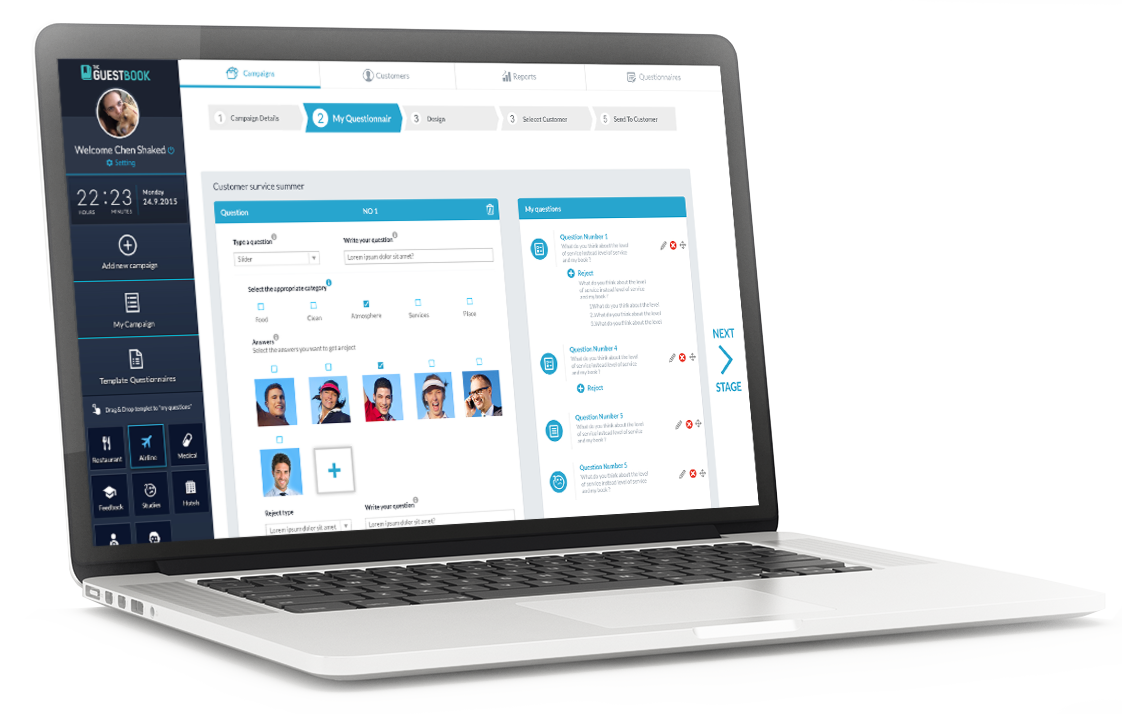 An easy-to-use, intuitive interface
One-step installation to create campaigns in just five minutes.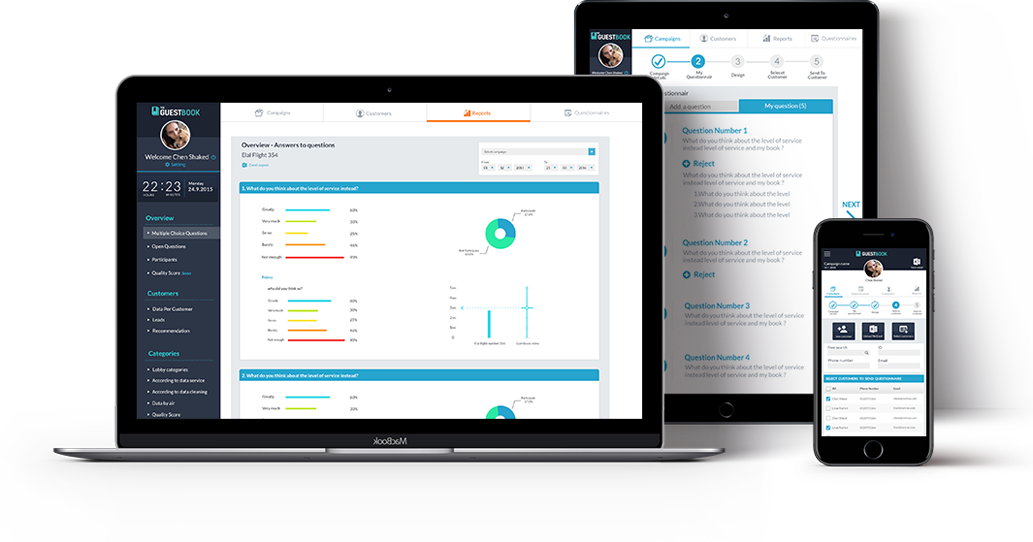 Platform-idependent technology
Modular and customizable for both customers and end-users.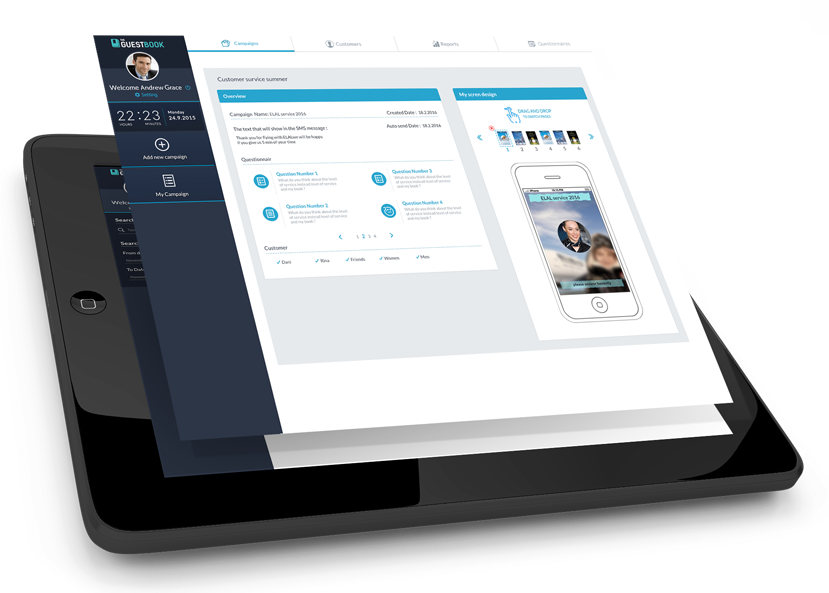 Instant connection
Collect important information about your customers, at any location and at any time.
Why Guestbook?
Making your customers feel valued is what Guestbook is all about. Improving the customer experience is what drives us: it's why we're here.
Through advanced Artificial Intelligence (AI), our extensive customer data learning capabilities give you the insights you need to give your customers exactly what they want.
We perform statistical evaluations of the information you gather, based on specific segmentation requirements.
Our BI-based system tracks and learns your customers' behavior, giving you vital, real-time information on your customers and their experiences with your products and services.
The end result is an open line of communication, and a direct, honest, and personal relationship with your clients.